Announcement – Rex Everett – Board Member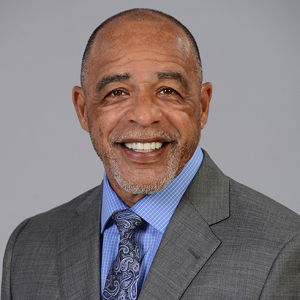 The Chris "CJ" Johnson Foundation is pleased to announce the appointment of our newest board member, Rex Everett.
Rex M. Everett is a strategic growth accelerator and steward for humanity, with four decades of executive experience in the health care industry. A natural problem-solver who meets challenges head on. Rex is adept at cultivating relationships, building broad and diverse professional networks, and partnering with hospital and health system administrators in solving the multi- dimensional challenges of today's health care ecosystem. He has distinct experience in sales and marketing, leadership development, team facilitation, and process redesign.
Currently, Rex serves as vice president of business development for the West Region of Team Health, the nation's largest clinical outsourcing company in management and staffing of hospital-based physician services, emergency medicine, hospital medicine, anesthesia, and specialty hospital services.
In his current position with TeamHealth, Rex is a charter member of the National Diversity, Equity, and Inclusion (DEI) Council and co-chair of the Black Cultural Resources Group. He and his team have worked to foster a culture of DEI, helping to prepare the company's more than 15,000 clinicians – practicing across 48 states and hundreds of communities – to approach every patient encounter with deep awareness, ensuring all patients feel safe, respected, and valued.
Rex has also volunteered and led several faith-based initiatives. While serving as the Minister of Music for 15 years at Impact Church of The Woodlands (formerly St Paul Baptist Church), he was the lead Music Director for The Woodlands Area Mass Choir and the annual Martin Luther King Jr., Celebration. He served on the Board of Directors of Youth in Christ Fellowship, a city-wide organization composed of several different church ministries and denominations – with the mission of organizing and developing effective youth ministry programs in Houston where he helped produced "Teen Talk," a popular local radio show.
Recognized for his thought leadership, Rex serves on the Senior Advisory Board for the National Association of Health Service Executives, Houston Chapter and served as a panelist for the Fireside Chat discussion series, writes blogs on DEI topics, and currently pioneers a program to use golf as a forum for bridging the gap between youth of diverse backgrounds, widening perspectives, and cultivating the value of empathy.
Rex will help support our organization's work to be a global community dedicated to creating awareness and alleviating health disparities for patients diagnosed with renal medullary carcinoma (RMC) through awareness, education, and research. We are excited to have Rex on board as he will bring diverse expertise and insight to our work.
We have worked diligently to ensure the Chris "CJ" Johnson Foundation's board and leadership represents a variety of experts from higher education, leadership, and advocacy groups and our newest board member is no exception.
For more information about the Chris "CJ" Johnson Foundation, Inc., please visit our website at https://chrisjohnsonfoundation.org/