Fish City Grill Sugar Land – December 6, 2016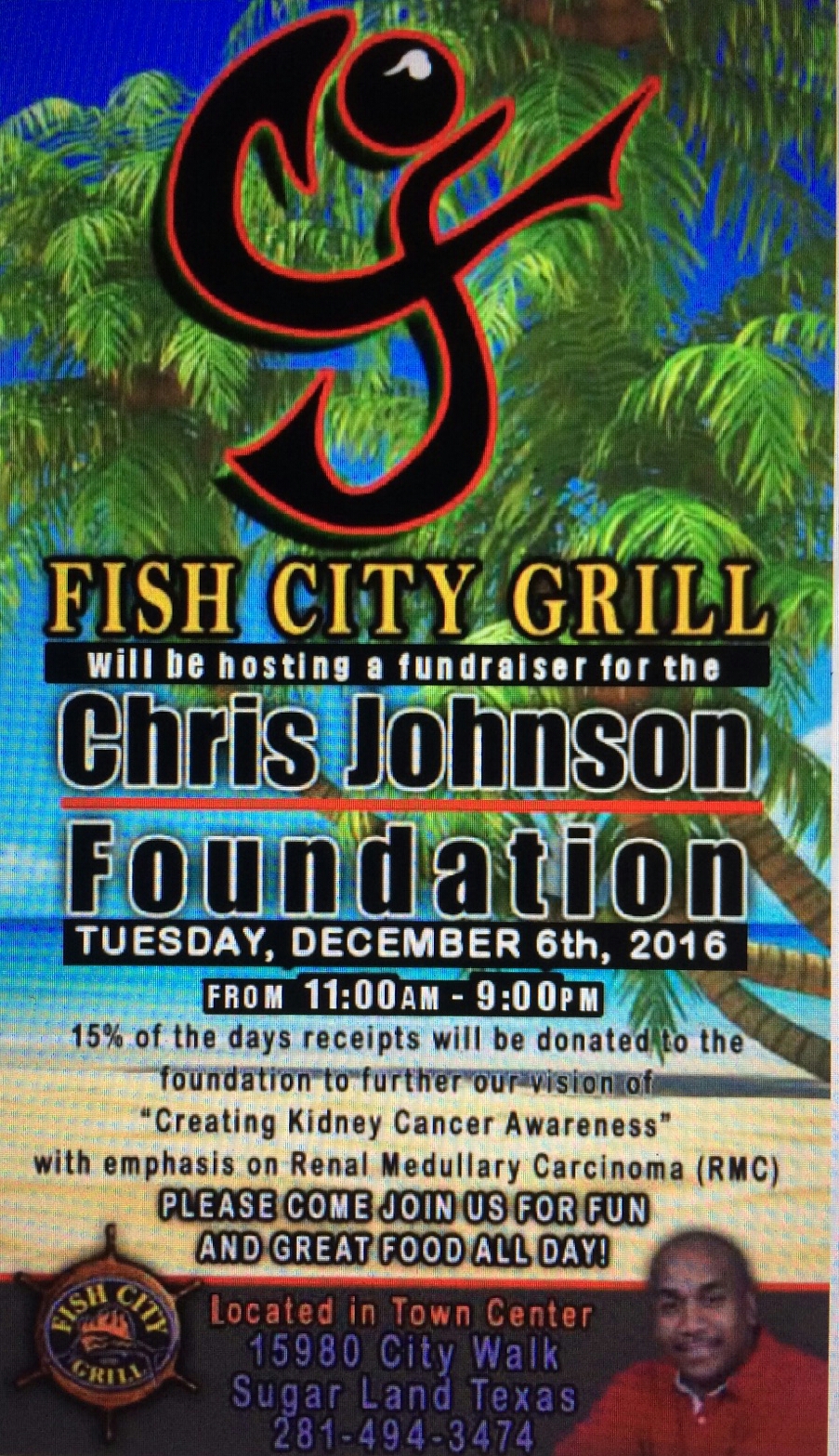 Please join us at Fish City Grill, located at 15980 City Walk, Sugar Land, Texas on December 6, 2016.  For three years in a row, they have hosted a fundraiser for the Chris CJ Johnson Foundation, Inc.  Fifteen percent of the total sales will be donated to the foundation.  The foundation will donate 100% of the funds to MD Anderson Cancer Center in Houston to advance the research of RMC.  As many of you know renal medullary carcinoma is a rare and aggressive cancer that is killing our adolescents and young adults that have the sickle cell trait. At this time, there are two clinical trials available to patients that have been diagnosed with RMC, but this is not enough…..We Need A Cure!
Please join us on December 6, 2016 for fun, fellowship and food.  Hope to see you there.  Someone from the foundation will be on site from 11:00 am – 9:00 pm.  We hope to see you there.