"Mama I'm Tired" by Ritchie W Johnson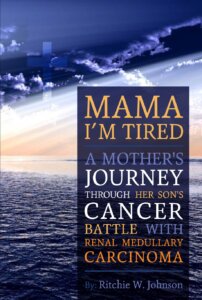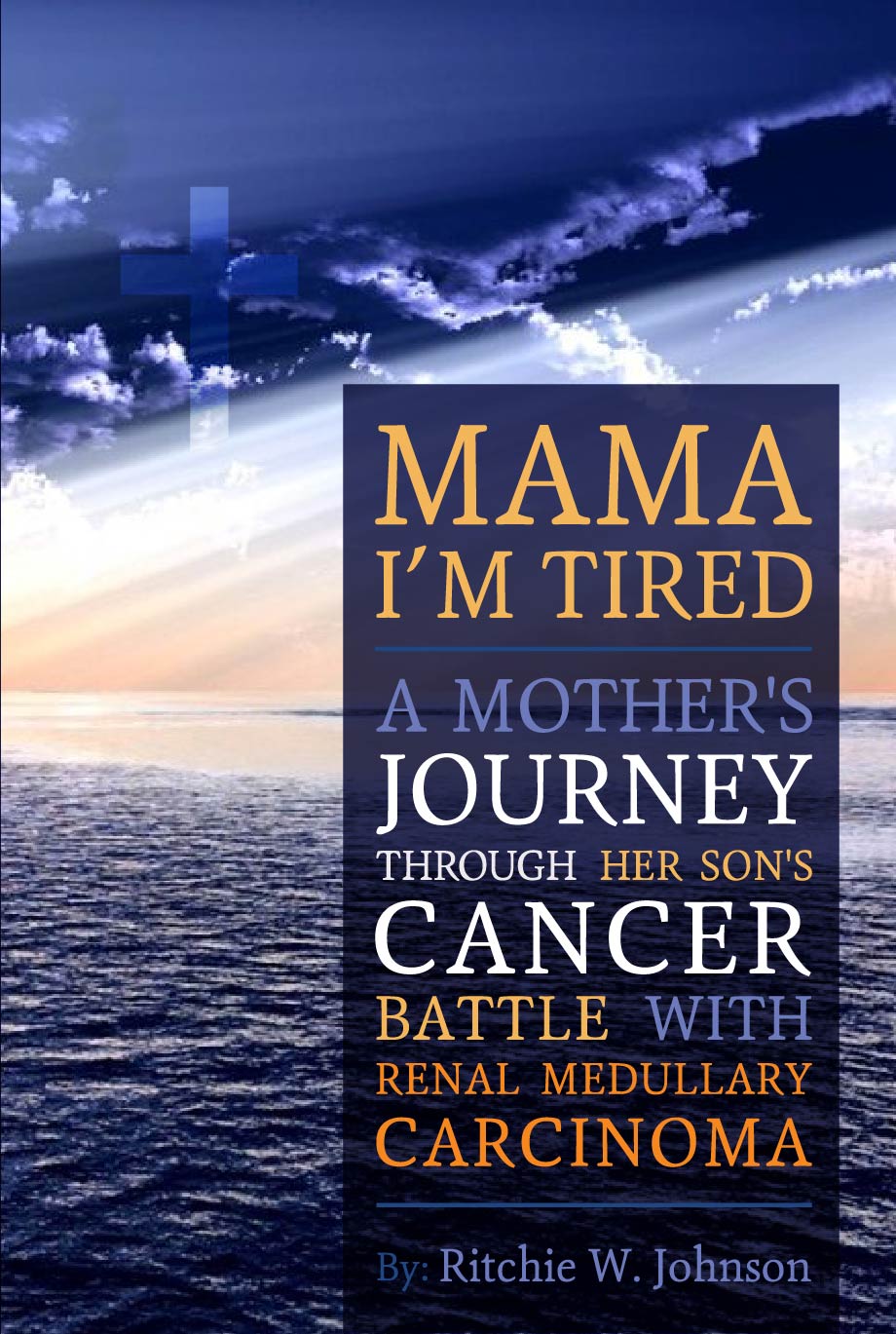 Thirty-nine years into her nursing career, Ritchie Johnson was making plans to retire soon.  She dreamed of relaxing and traveling around the world.
Until her youngest son, Chris, was diagnosed with a rare, aggressive, and fatal kidney cancer, known as Renal Medullary Carcinoma (RMC)
Ritchie placed her nursing career on hold so that she could fully care for her son.  She and Chris had many questions and few answers.  They both faced untold challenges and difficulties, but, nonetheless, held on to their faith in order to  overcome the obstacles.
Mama, I'm Tired is a reflection of the unconditional love that Ritchie demonstrated towards Chris while he endured this catastrophic illness that eventually led to his death.  After losing her son 15 months after his diagnosis, she turned her tragic loss into something positive by becoming an advocate for RMC.
Mama, I'm Tired is available on Amazon.com.