Meet Curtis Threat: New Board Member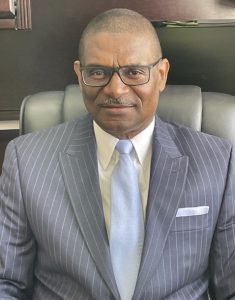 The Chris "CJ" Johnson Foundation Board Members welcome Curtis H. Threat to our board. Curtis was supportive of the Johnson Family from the time Chris was diagnosed with renal medullary carcinoma (RMC) in 2011. After Chris passed, Curtis became involved with the foundation by raising funds and volunteering for the Keepin' It Renal Run/ Walk. He brings a wealth of knowledge as it relates to leadership, accounting and fundraising. We are honored to have Curtis as one of our newest board members.
Curtis is currently retired.  He has an extensive accounting background with over forty years of diverse leadership and managerial experience in corporate and general accounting, financial reporting and financial analysis, internal controls, and internal auditing.  Prior to retirement, Curtis served three years as Controller/Chief Accounting Officer at Gavilan Resources Inc., seven years as Director of Financial Reporting at Linn Energy LLC, two years as Director of Accounting and Financial Reporting at El Paso Corporation, one year as a self-employed Accounting Consultant and 27 years in various leadership and managerial roles in accounting at Burlington Resources Inc./Burlington Northern Railroad Company.
Curtis currently serves as an Elder over finances at The Champion Center Church and as Treasurer of Morris Brown College National Alumni Association ("MBCNAA").  He's past VP of the Southwest Region of MBCNAA and served on the Nominating Committee, past President and Vice President of the Seattle Chapter of the National Association of Black Accountants ("NABA"), and Secretary/Treasury of the Accounting Career Awareness Program.
Curtis earned a B.S. Degree in Accounting from Morris Brown College and is a Certified Public Accountant (CPA).  He's a past member of the American Institute of Certified Public Accountants.
Curtis and his spouse reside in Sugar Land; they have two sons and a daughter-in-law.  He enjoys fishing, watching sports and interacting with family and friends.